During Dutchweek Norway the weather is usually:
6°C
90 cm
Dutchweek Norway
Fond of adventure and a breathtaking landscape? Join us at Dutchweek Norway! The Norwegians are super friendly, the food is amazing and there is so much to see and experience, it's unlike any other place in the world.Please make sure you can cross off this trip from your bucket list as soon as possible because once you've been with us to this place you're sold for life.

Join us at Dutchweek Norway for an amazing journey. The endless slopes of Myrkdalen, the fabulous snow conditions, and the Dutchweek vibe create an experience you will be hooked on for life. Dutchweek ❤︎ Norway...

Dutchweek Norway is slightly different from our other events. There is so much to explore that we have at least one activity per day next to our well-known parties. Get ready for some amazing ski-experiences, day-trips, fun contests and the best parties Dutchweek has to offer. Dutchweek Norway is unique in itself. A true bucket list experience. Once you've joined us to this place you're sold for life.


On this page:
The Dutchweek Norway package
The latest Dutchweek news
Dutchweek Norway, the movie
Everything you want to know about Norway
How do I get to Dutchweek Norway? 
The ski area
Meanwhile in Norway
Other events


The complete package.
"What exactly can I expect?". Excellent question!
Let us give you a better idea of all that is included when you book.

- A luxury hotel incl. breakfast,
- Welcome dinner on Wednesday,
- Luxury barbecue on Saturday,
- A drink at the bar every day,
- Ski pass,
- Sledding from the cross-border track with the ski school,
- Excursion to Flåm for a real Fjord Safari, Viking style food at Ægyr Brewery incl local beers,
- Myrkdalen Rund, the Dutchweek game on Saturday at 08.00 - before the area opens.
- Dutchweek après-ski and club nights.
There is, even more, you can do while in Norway. Curious about the various options? E-mail us at info@dutchweek.nl
Dutchweek Norway is a unique bucket-list experience. Once you have been to Norway with us you will be sold forever.
You can book your dream trip with our partner Summit.
It is also possible to contact us by filling in the form below for questions or bookings. Once you have completed the form, we will contact you as soon as possible!
Dutchweek Norway, an adventure to remember.
Are you coming with the Ferry? Then you arrive in Bergen on Tuesday around noon, a beautiful city and definitely worth a visit. Then you drive through beautiful countryside to Myrkdalen. That same evening we kick off Dutchweek Norway. From 22:00 until the wee hours you dance to the best international hits played by our Dutch DJs.
On Wednesday you can explore the Myrkdalen ski area at your leisure. After a wonderful day of skiing or snowboarding, we would like to receive you for our welcome dinner. Eat with us at the new Sports Café. Then we prepare to dance until the early hours.

Enjoy the Myrkdalen area on Thursday. In need of some additional snow fun? On Thursday you can participate in our exhilarating snow racer trip. Challenge your friends and show them who's BOSS. At the end of the day we also organize a high-speed descent from the border cross piste on a special sled, fun guaranteed! 
Our famous Dutchweek après-ski starts from 16:00 at Pudder. Want to keep on partying? No problemo, after we have sung all the greatest après-ski bangers, the bar will be turned into a night club with tunes that will keep you dancing till late.
On Friday we will take you on a bus trip to Flåm where we organize the Fjord Safari. A 2-hour "rib" boat trip through fjords. Be ready to encounter seal, porpoise and sometimes even Orca's! This UNESCO world heritage territory is a must-see. Afterward, Ægir Brewery will share their artisanal beers during a lunch offered by the brewery. On the way back we will make one more stop to enjoy an amazing panoramic view of the region.
Let the games begin! Saturday is Race Day. Show us what skills you got during the Myrkdalen Rundt. Your three-headed team is challenged to descend from different slopes as quickly as possible. At the end of the day, Pudder organizes a delicious barbecue. Enjoy the local delicacies while our DJs play the best party bangers and international stars. Of course, we close Dutchweek Norway as it should! Dancing. In the club. With the best music…
There is more….

In addition to the activities organized by us, you can do even more during your stay in Myrkdalen. We sincerely recommend that you take the full package because the experience is simply amazing.

Tour ski/board trip: Go on a day of discovery with a guide. You walk uphill through untouched trails, after which you ski down on special skis (or your own board) over virgin, open and wide slopes.
The off-piste tour: With an experienced guide you go criss-cross through the beautiful ski area. The way to really discover Myrkdalen.
Cross-country and off-piste skiing: Are you experienced and do you want to challenge and spoil yourself?

Near the resort, you can enjoy beautiful cross country and off-piste skiing.


Norway, the trip!
If we can give you a big tip, we recommend that you come with the Fjord Line cruise. In 16 hours (incl. Overnight stay) the ferry takes you from Hirtshals (Denmark) to Bergen (Norway).
During the crossing, you will immediately get a preview for the rest of the week. Beautiful nature, very tasty food and very friendly people. Get on board, relax and let yourself be carried away in the experience called Dutchweek Norway.… And Dutchweek would not be itself if we did not organize a party directly on the ferry. (The ferry leaves on Monday and brings you back on Sunday).


Would you rather fly? KLM flies from Amsterdam to Bergen several times a day. Make sure to arrive on Wednesday so you don't miss a minute.
From Bergen, it is about a two-hour drive to Myrkdalen. This journey is breathtaking. We fully understand if you take a little longer because some panoramas and waterfalls are worth a stop.
Amazing slopes
in Norway
Green
There aren't any green slopes in this area.
Blue
There are 12,5 beautiful kilometres
Red
Myrkdalen has 12 challenging kilometres
Black
There are 4,5 kilometres for the real daredevils
Norway, the details!
Myrkdalen is the largest ski resort in western Norway, fresh snow is guaranteed here (at least 15 meters of snow during the season). Snow falls almost every day in April. Most slopes are wide and open.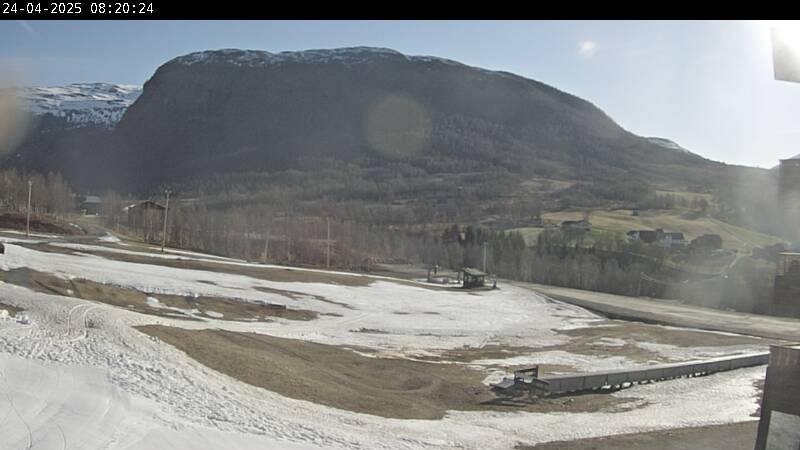 Our other events.
Loving Norway but curious to see what else we offer?